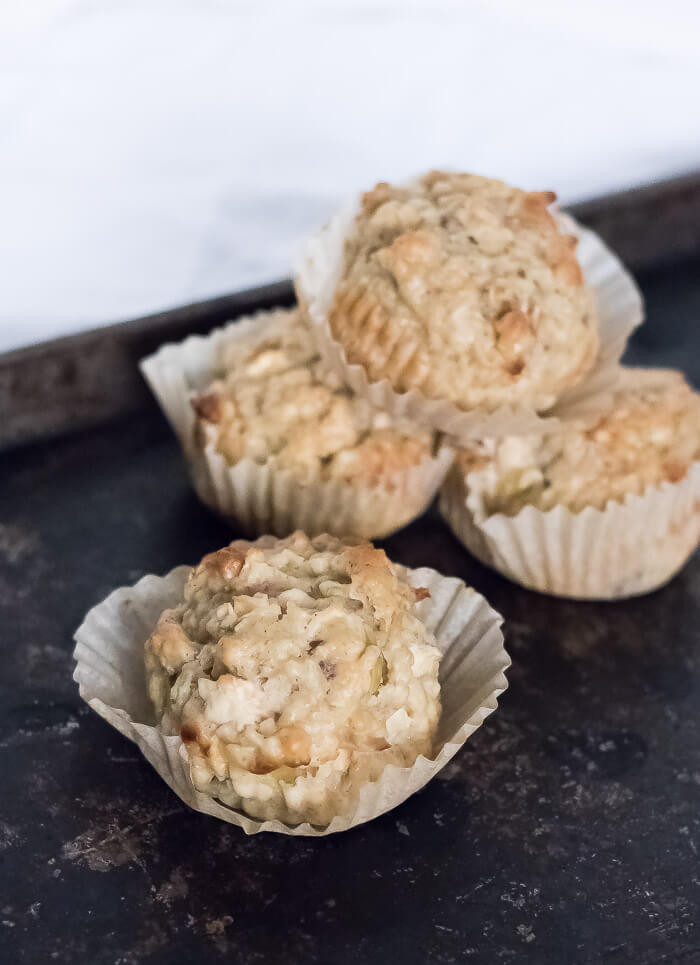 Jump to Recipe
Print Recipe
Simple cinnamon and oatmeal muffin packed with fresh apples.
This is a re-post from (let me look it up).... 2010. Wholly long time ago! Apple Oatmeal Muffins. A make again and again recipe.
I am a creature of habit and one of my habits is baking a batch of something most weekends. I just can't help myself. Muffins have always been my go-to. I like that they are compact and perfectly portioned. I do my darndest to pack nutritious things into them. And it gives the kids something homemade to stuff in their lunch boxes.
Since it is apple season.. and apple picking something we just can't pass up... I have found myself revisiting apple recipes. Here is an old favorite, Apple Oatmeal Muffins. Full of apples. For these I like to grate most of the apples so they melt into the muffin, flavouring the muffins and adding moisture. But I also add one chopped apple too. Because chunks of apples are the in fact the point of apple season and these muffins.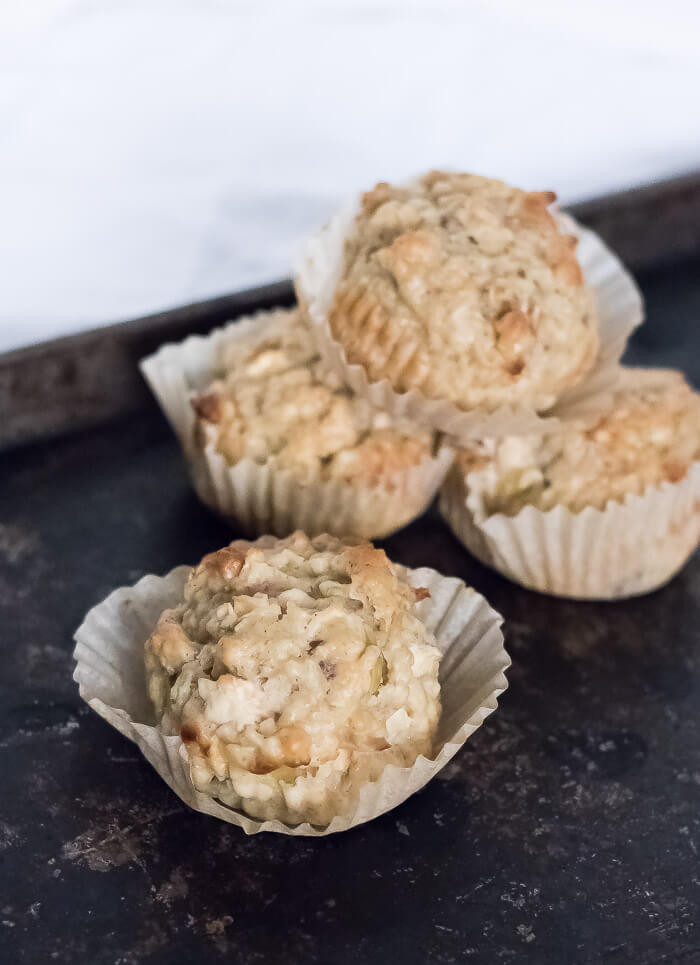 Apple Oatmeal Muffins
Simple cinnamon and oatmeal muffin packed with fresh apples.
Ingredients
3

apples

McIntosh works best

1-1/2

cups

all-purpose flour

1

cup

quick-cooking oats

2/3

cup

packed brown sugar

1-1/2

teaspoons

baking powder

1/2

teaspoon

baking soda

1/2

teaspoon

salt

1/2

teaspoon

ground cinnamon

1/4

cup

milk

your choice, low fat or non-dairy, I used soy

2

tablespoons

canoila or sunflower oil

1

teaspoon

vanilla extract

1

cup

plain Greek yogurt

or sour cream, low fat or regular

1

large egg
Instructions
Preheat oven to 400°.

Combine flour, oats, brown sugar, baking powder, baking soda, salt and cinnamon in a large bowl. Whisk to combine.

In a medium bowl combine milk, vanilla, oil, yogurt and egg. Whisk well. Add wet ingredients to dry ingredients. Stir to just combine. Leave a few dry and powdering parts.

For the apples: core and dice one apple into 1/2 inch pieces. Grate the other two apples onto a clean kitchen towel. Wrap towel around grated apples and wring gently to remove most of the moisture.

Fold apples (grated and diced) into the muffin batter. Divide batter evenly between 12 muffin cups. Bake at 400 degrees for about 20 minutes. Muffins will spring back in the middle when pressed and be very slightly golden on top and around edges. Remove from oven and muffin tin and allow to cool on a wire rack. Serve warm or store in an air-tight container for up to one day.
Notes
Recipe slightly adapted from original, which appear in Cooking Light Magazine 2002.
Here are some more apple and whole grain recipes you might want to try this time of year.